So Instagram rolled out an update this week that introduced live video, as well as a feature that allows you to send disappearing photos and videos privately.
Instagram
To send a disappearing photo or video, swipe right from the main feed to open the Stories Camera, capture your photo or video, then click the arrow on the bottom right to send it privately to users or groups.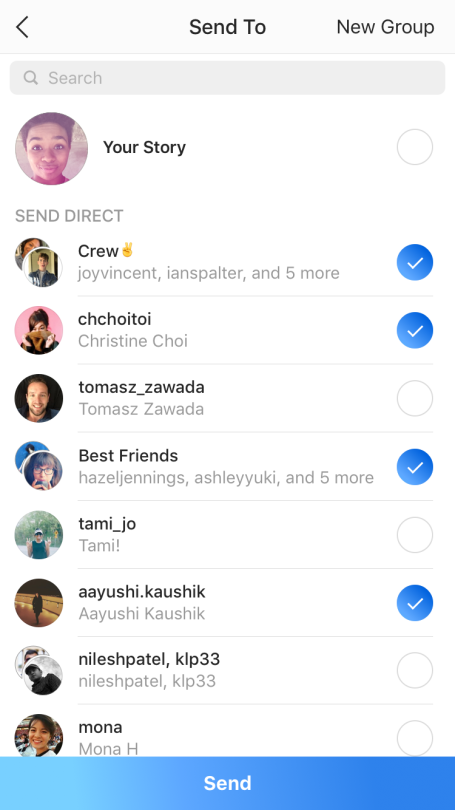 And now people have discovered that Instagram sends a NOTIFICATION when someone takes a screenshot of your private disappearing photo.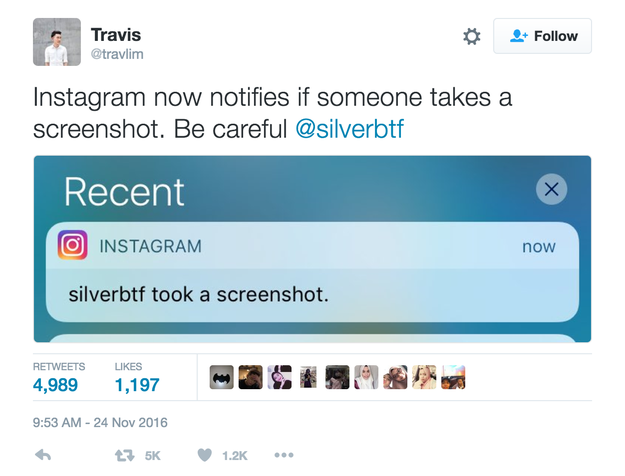 About Instagram :
Connect with friends, share what you're up to, or see what's new from others all over the world. Explore our community where you can feel free to be yourself and share everything from your daily moments to life's highlights.
Express Yourself and Connect With Friends
* Add photos and videos to your story that disappear after 24 hours, and bring them to life with fun creative tools.
* Message your friends in Direct. Start fun conversations about what you see on Feed and Stories.
* Post photos and videos to your feed that you want to show on your profile.
Learn More About Your Interests
* Check out IGTV for longer videos from your favorite creators.
* Get inspired by photos and videos from new accounts in Explore.
* Discover brands and small businesses, and shop products that are relevant to your personal style.