Apple is adding to its existing patents for automatically unlocking an iPhone using facial recognition, according to a patent application published on Thursday, revealing the Cupertino firm is still refining alternative methods of biometric security it could use in future mobile devices.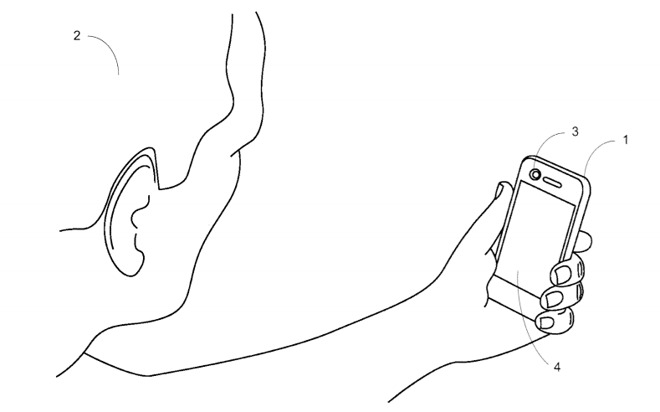 Published by the U.S. Patent and Trademark Office, the application for "Locking and unlocking a mobile device using facial recognition" is noted as a continuation to an earlier patent of the same name granted in 2016. In turn, this earlier patent builds upon work in a patent granted in 2015, initially applied for in 2012, bearing an identical name, with the latest version streamlining the patent with a series of small changes. .
The core idea of the patent is that an iPhone uses the front-facing camera to detect and recognize the user's face, unlocking the device if the face it sees belongs to the authorized device owner.
In basic embodiments of the application, if the iPhone has been motionless for a period of time, and the camera cannot see the user, it can automatically lock. The reverse is also possible, namely if the iPhone starts moving and the facial recognition detects the user's face, it can be unlocked without needing to enter a PIN or use Touch ID.
While the application is a refinement of previous work, with relatively few differences between each version, it is noted that there are mentions of an infrared sensor in the "claims" section of the application. Infrared is mentioned in earlier embodiments of the patent, but appears as part of a list of sensors such a device could have.
In this instance, an infrared sensor is mentioned as part of a motion sensing system alongside a tilt sensor. It is possible that the sensor is being used in the application to determine changes in infrared light to detect movement.
Another notable addition to the claims list is the addition of assistance to the user to unlock their device. Claim 32 suggests that, when a device is locked, part of the display could show a feed from the camera, it could highlight an area of the picture that the user's face must appear within for detection to work.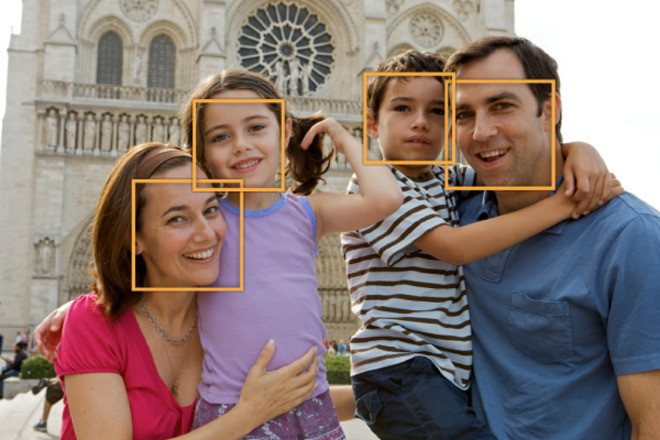 The refined patent application is one of a number of patents Apple owns regarding facial recognition. Earlier this month, Apple was awarded a patent for "Enhanced face detection using depth information," one that was acquired as part of the purchase of Israeli motion capture firm PrimeSense.
Facial recognition is thought to be arriving in the rumored "iPhone 8," a third iPhone believed to be arriving later this year as part of the ten-year anniversary for the mobile device. Unlike the application's reliance on a camera, rumors suggest the "iPhone 8" could include a 3D laser scanning module, which could be used for advanced facial recognition on the high-specification smartphone.
Initially filed on September 26, 2016, the patent application lists Lihua Zhao and Richard Tsai as its inventors.