Twitter has announced a new tool exclusively for Twitter Ads users – Scheduled Tweets. It lets the users create a tweet and then schedule a date and time for it to be sent out, up to a year in advance.
What does this new feature mean for marketers? How do they use Scheduled Tweets? How can they maximize its value? Is there anything they should be aware of? And what does this mean for similar services like Buffer?
I hope you'll get the answers to all of these questions in this post. Let's get into it.
How to Schedule Tweets
If you haven't already signed up, go to ads.twitter.com to sign up for an advertiser account. Then, you can either select the blue "Compose Tweet" button or go to the new "Creatives" tab and select "Tweets":

Select "Only Scheduled Tweets."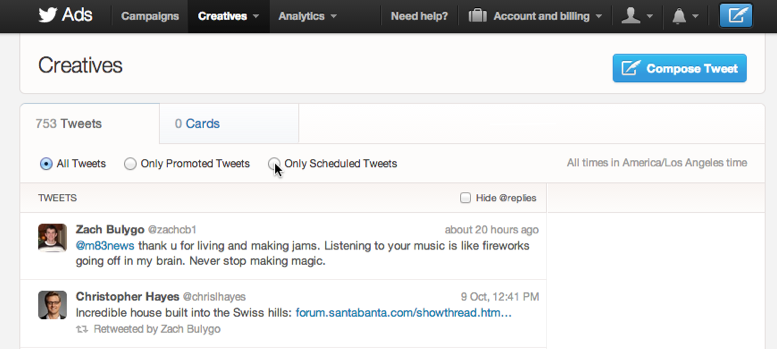 And select "Compose a Scheduled Tweet" or "Compose Tweet":
You'll be presented with a box: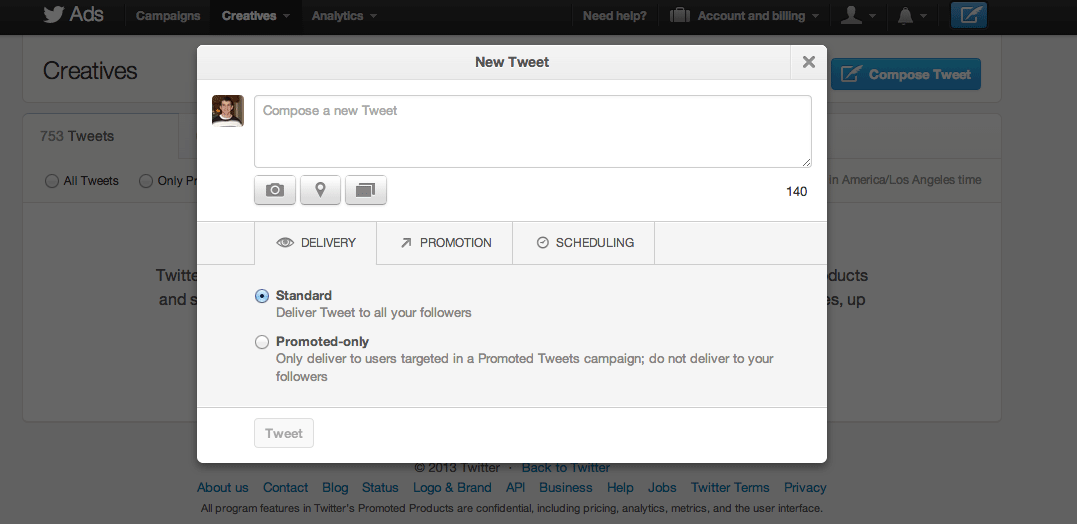 Select Scheduling and write your message, and then select a date and time: