#1: Mistake: Facebook Ads Aren't Aligned With a Funnel
The biggest mistake that Facebook advertisers make on the platform is they launch ad campaigns without a strategy. This usually happens because there's no barrier to entry—anyone with a Facebook ad account can launch a campaign in a few guided steps.
However, without a properly developed Facebook ad strategy based on your marketing assets, you can waste money implementing campaigns that aren't structured to deliver the best results in the fastest time.
You need a plan of action that when implemented correctly delivers your desired result. Develop a Facebook advertising strategy that moves someone from being a stranger to becoming a paying customer through a series of ad campaigns otherwise known as a Facebook ad funnel.
There are three stages to a successful Facebook ad funnel: awareness, level 1 remarketing (also known as engagement remarketing), and level 2 remarketing (also called website remarketing).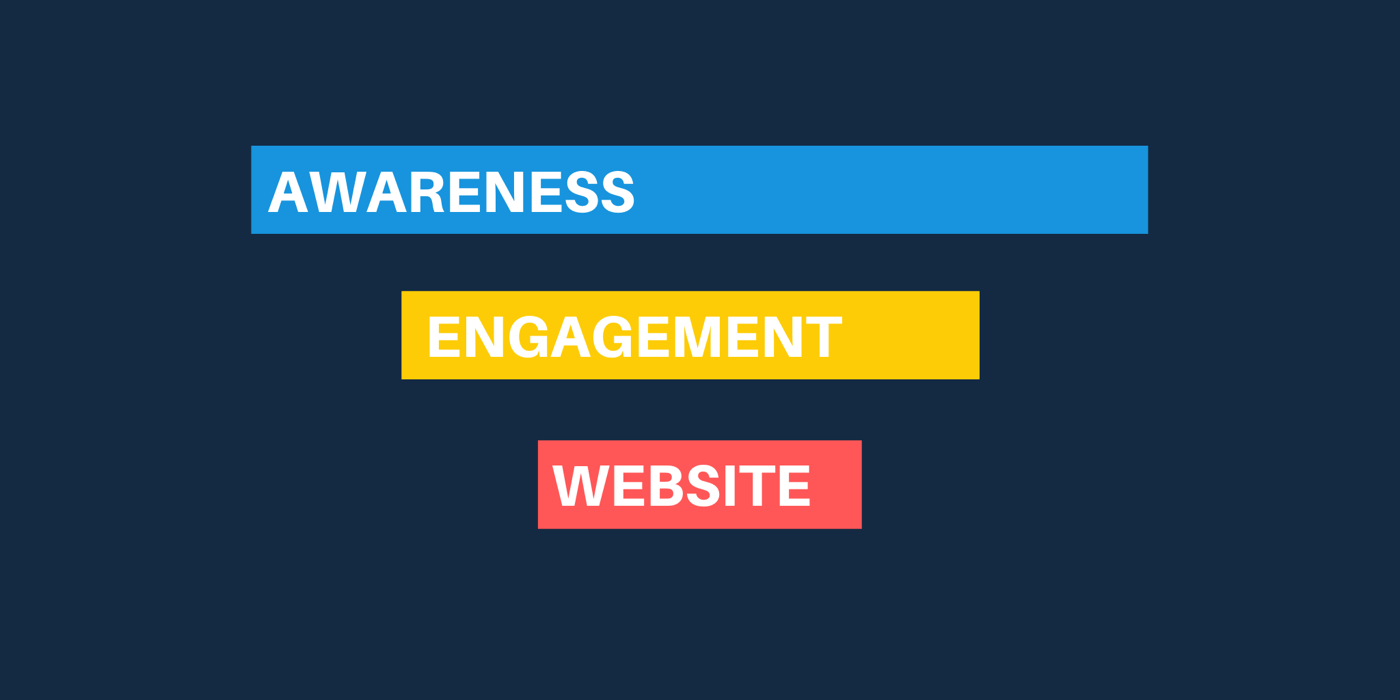 Awareness
At the top of the ad funnel is the awareness stage. Here, the goal is to generate awareness for your business. In doing so, you're also building recognition in the Facebook news feed, which is important later in the funnel and for developing credibility and authority for your business.
At this stage, position educational or entertaining content-based ads to warm up your cold audiences. Video content works extremely well, allowing you to pull those engaged video viewers into a new video custom audience and move them to the next stage in the ad funnel.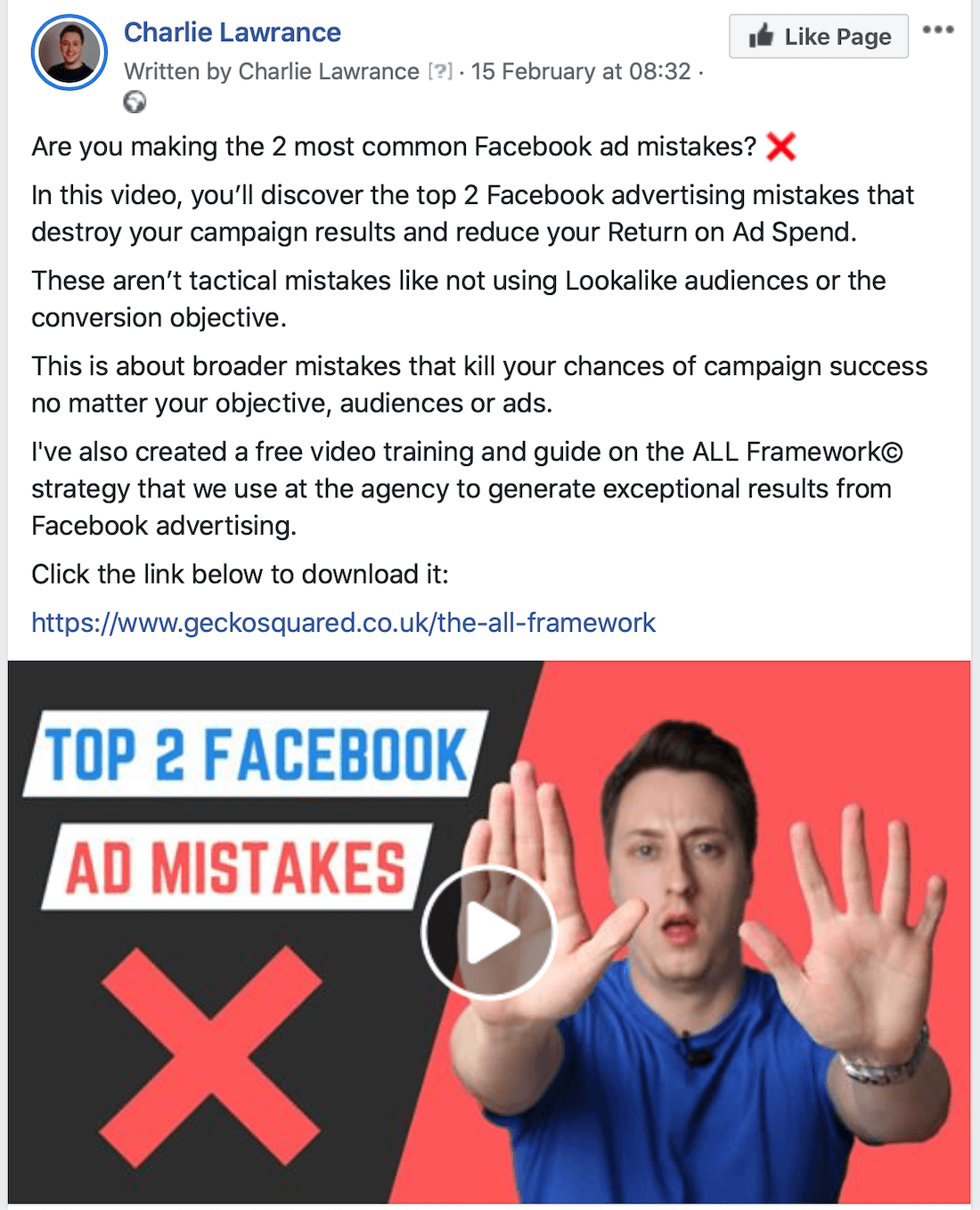 Engagement Remarketing
The second stage is engagement remarketing. The goal is to build consideration of your products or services in the minds of your target audience. You're driving people from Facebook or Instagram to your website to find out more and purchase.
The best way to do this is through some kind of promotion such as a discount for eCommerce or a trial/complimentary offer if you're a software or service-based business.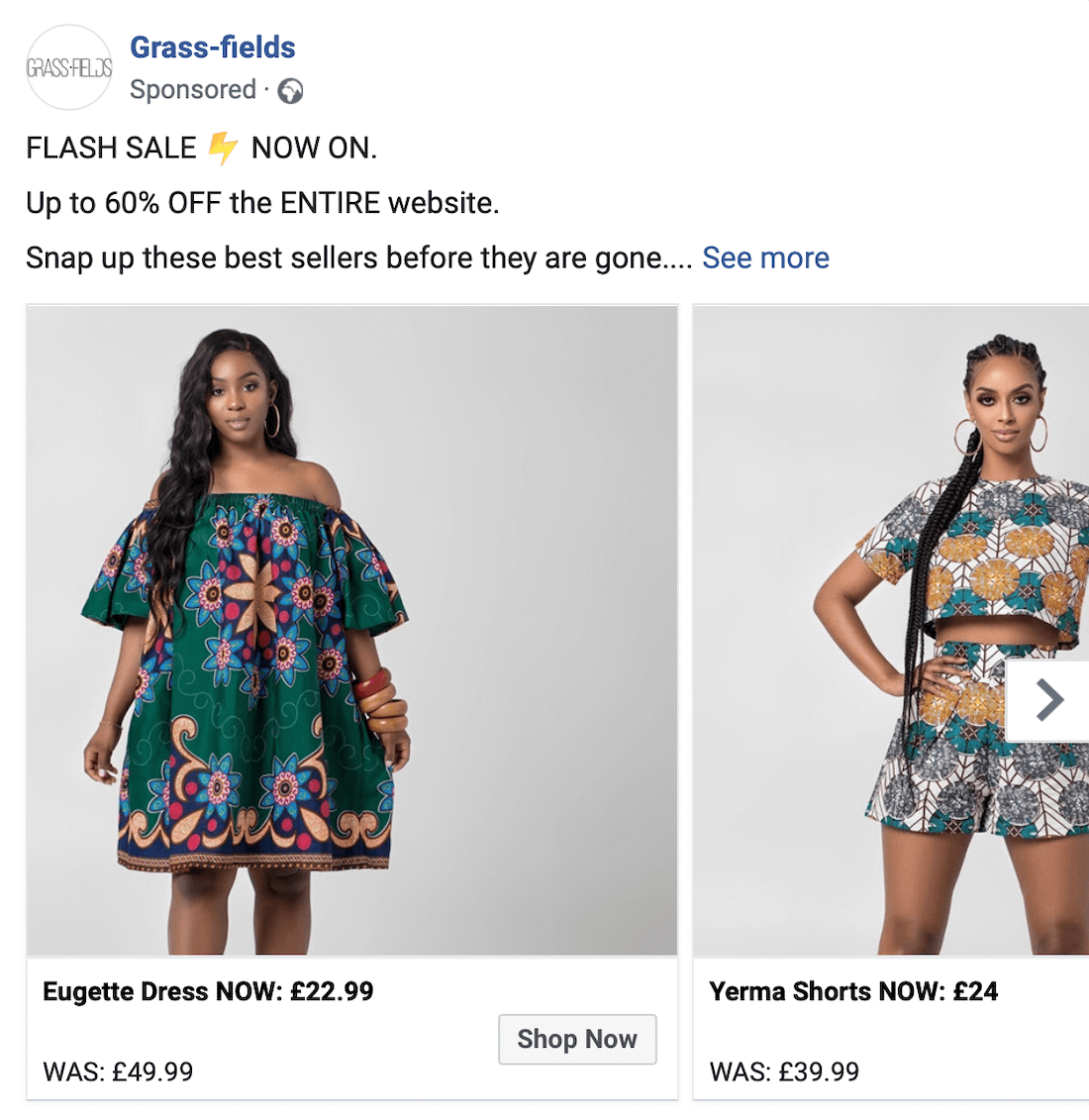 At this stage, target the video custom audiences of people who previously engaged with your video content from the awareness stage.
Website Remarketing
The third stage is website remarketing. The goal here is to drive sales and leads by engaging people who have visited your website. By targeting people who have already browsed your products or services, you'll see much higher engagement and conversion rates from your ad campaigns.
At this stage, you want to reiterate the offer you made during the engagement remarketing stage, but this time, add social proof such as testimonials or create urgency in the form of reminder ads like the one shown below.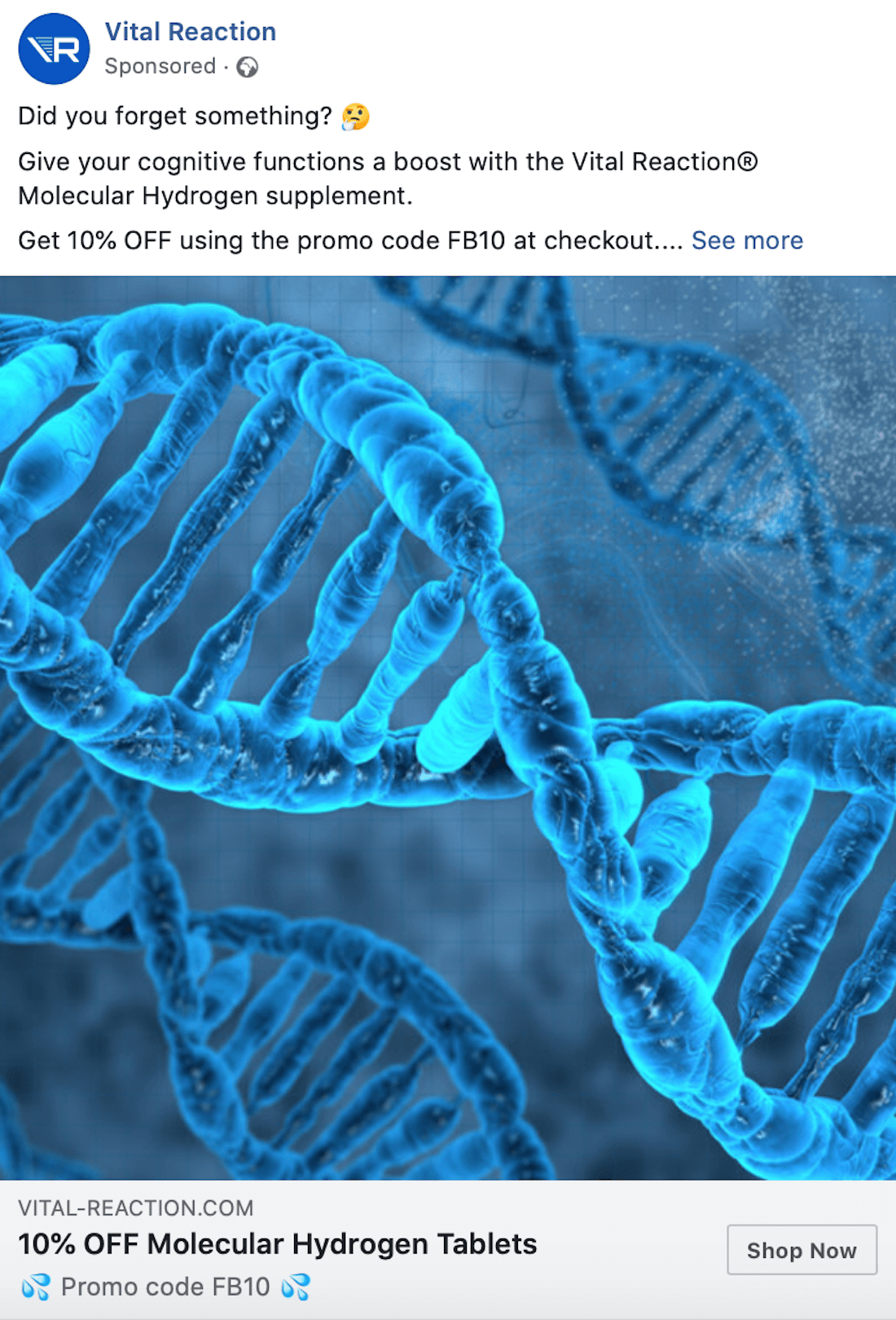 #2: Mistake: Running Facebook Ad Campaigns With a "Set It and Forget It" Mindset
The second biggest mistake that I see advertisers make (other than not having a strategy in the first place) is not managing campaigns after they've gone live.
If you set up a campaign and let it run on its own, it will decrease in effectiveness over time due to what's known as Facebook ad fatigue. Ad fatigue is an issue that will affect even the most successful Facebook ad campaigns.
It occurs when your campaign frequency gets too high. Your target audiences see the same ads repeatedly and they become less responsive. This results in a decrease in your return on ad spend (ROAS), generating less revenue due to a higher cost per acquisition.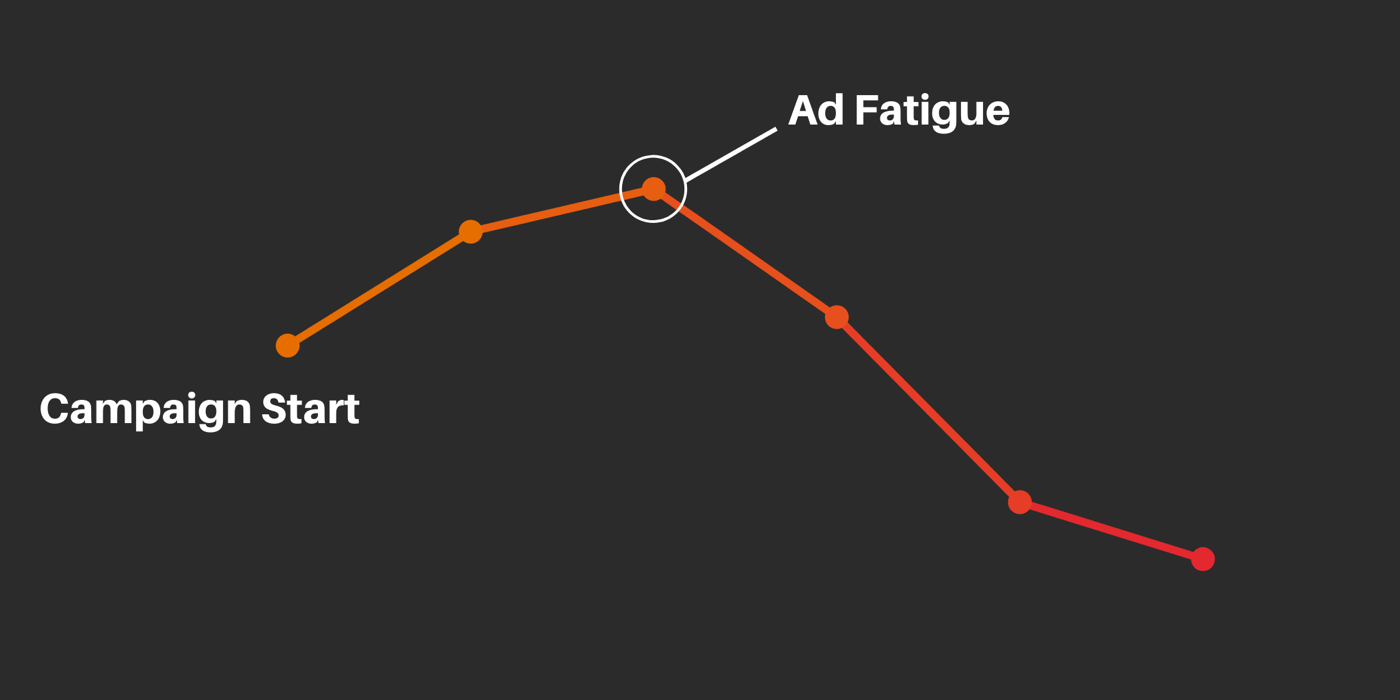 The key to developing sustainable results from Facebook advertising is to analyze your campaigns on an ongoing basis.
First, look at your ROAS to identify which campaigns are below your minimum acceptable return. Then, at the ad level of those low ROAS campaigns, look at what I call the CRFC metrics: cost per result, relevance (which is now three new metrics—quality ranking, conversion ranking, and landing page ranking), frequency, and CPM.
Based on the findings of your analysis, you then make adjustments to different elements of your campaign such as ad creative, ad copy, your campaign objective, your offer, and your audience targeting.
With the two biggest mistakes covered, the following mistakes are tactical ones, meaning they relate to a specific feature or ad type you should be using to deliver better results.
#3: Mistake: Underutilizing Facebook Remarketing Ads
If you have website remarketing audiences but aren't running reminder or testimonial ads to them, you're leaving money on the table.
Reminder Ads
The always-on, always-connected nature of social media means that attention spans are decreasing as people get distracted easier. So reminder-based ad campaigns are a great way to re-engage people who have visited your website and bring them back to finish a particular action such as a purchase or signup.
The goal is simply to remind the people in your website custom audience that they've looked at a certain product or service on your website and that the offer they received at the engagement remarketing stage or saw on your website is still available.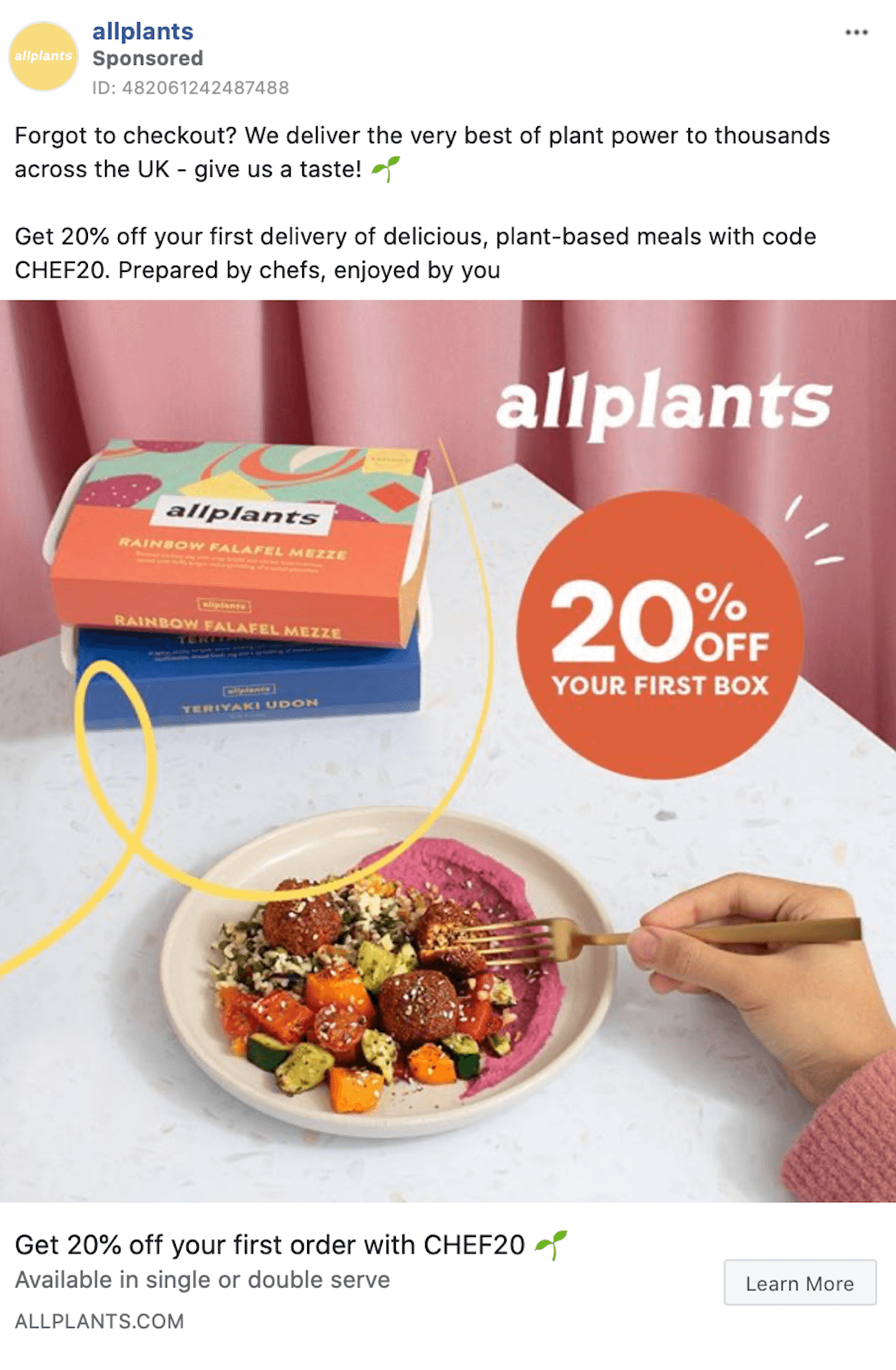 The key to success with this type of website remarketing campaign comes down to the audience. You want to use a small audience duration in your website custom audience because that contains the most relevant and responsive people.
I suggest using a 3-day duration and the engagement condition of All Website Visitors, excluding purchases. This is the audience duration and engagement condition that we've found to be most effective.
Pro Tip: For this to work and to avoid ad fatigue, you need to have at least 1,500 people in your audience, which means an average of 500 people per day visiting your website.
If you have fewer than 500 website visitors per day, you want to use a longer website custom audience duration of up to 10 days. If you still don't have 1,500 people in your audience for a 10-day audience duration, increase the duration to 30 days and use the Conversions objective as opposed to the Reach objective.
Testimonial Ads
If you aren't using customer reviews or testimonials in your ads, you're not taking advantage of one of the highest-converting ad types.
Testimonials work best at the website remarketing stage because your website visitors are already in the buying decision process. When you use testimonials directly in your ad copy, as in the example below, you create social proof that builds the confidence and trust that your target audiences need to convert into new customers.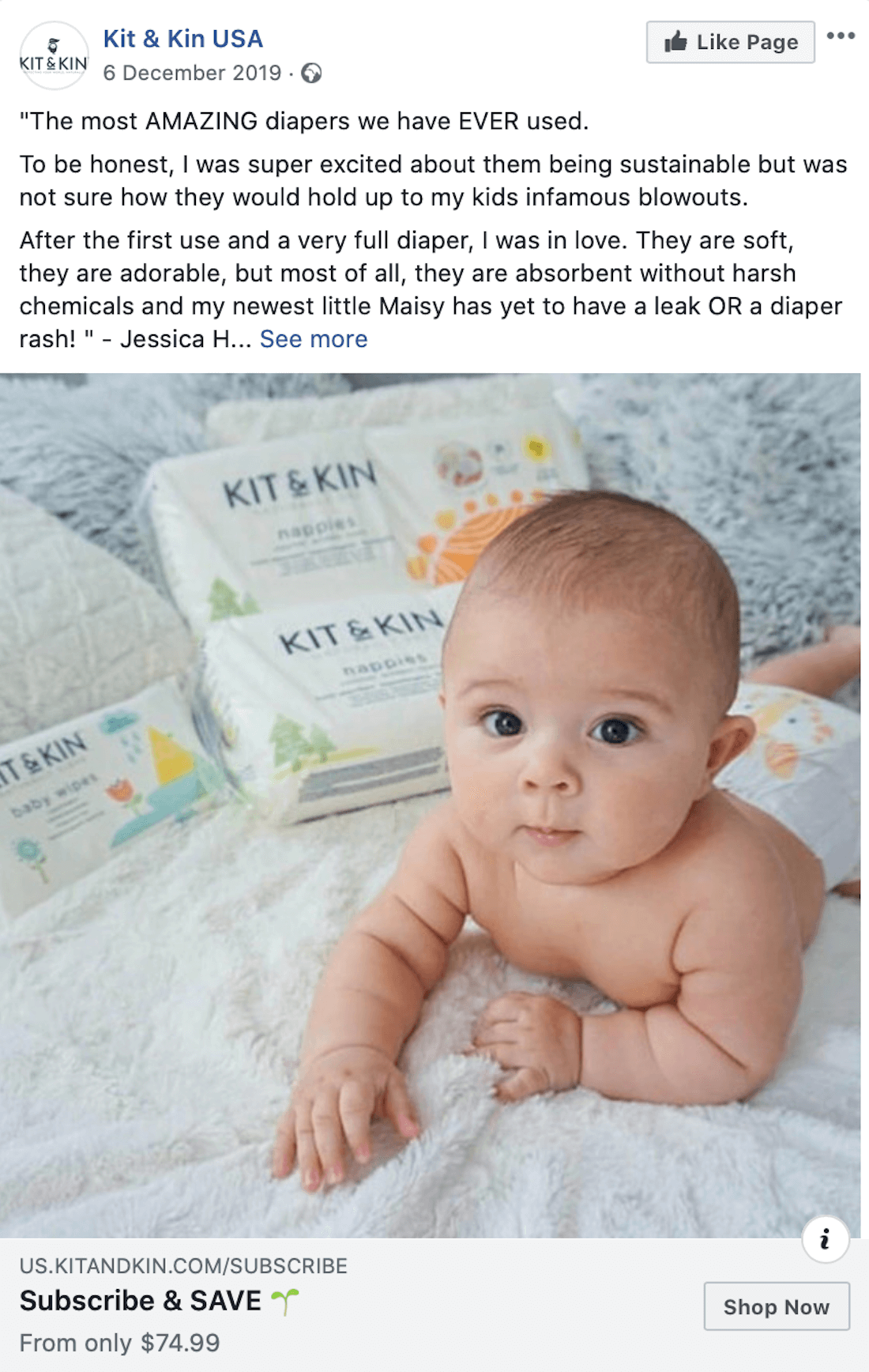 You want to position a single testimonial at the start of your ad and follow it with a reminder of an offer for your product or service that's relevant to the pages of your website they've visited. Also add in any other social proof to your ad copy such as your score from review aggregator sites like Trustpilot and Feefo.
Pro Tip: If you have video testimonials, they can also be extremely effective. When using them, don't repeat the testimonial in the ad copy. Simply reiterate the offer and provide any additional social proof.